No matter what store engine we came with, Fingoweb always took the initiative and the challenge to integrate it into the system.
Challenges
integration of various shopping engines with eKomi system,
challenge of the lack of built-in modules in the eKomi system,
custom system allowing integration of multiple online stores.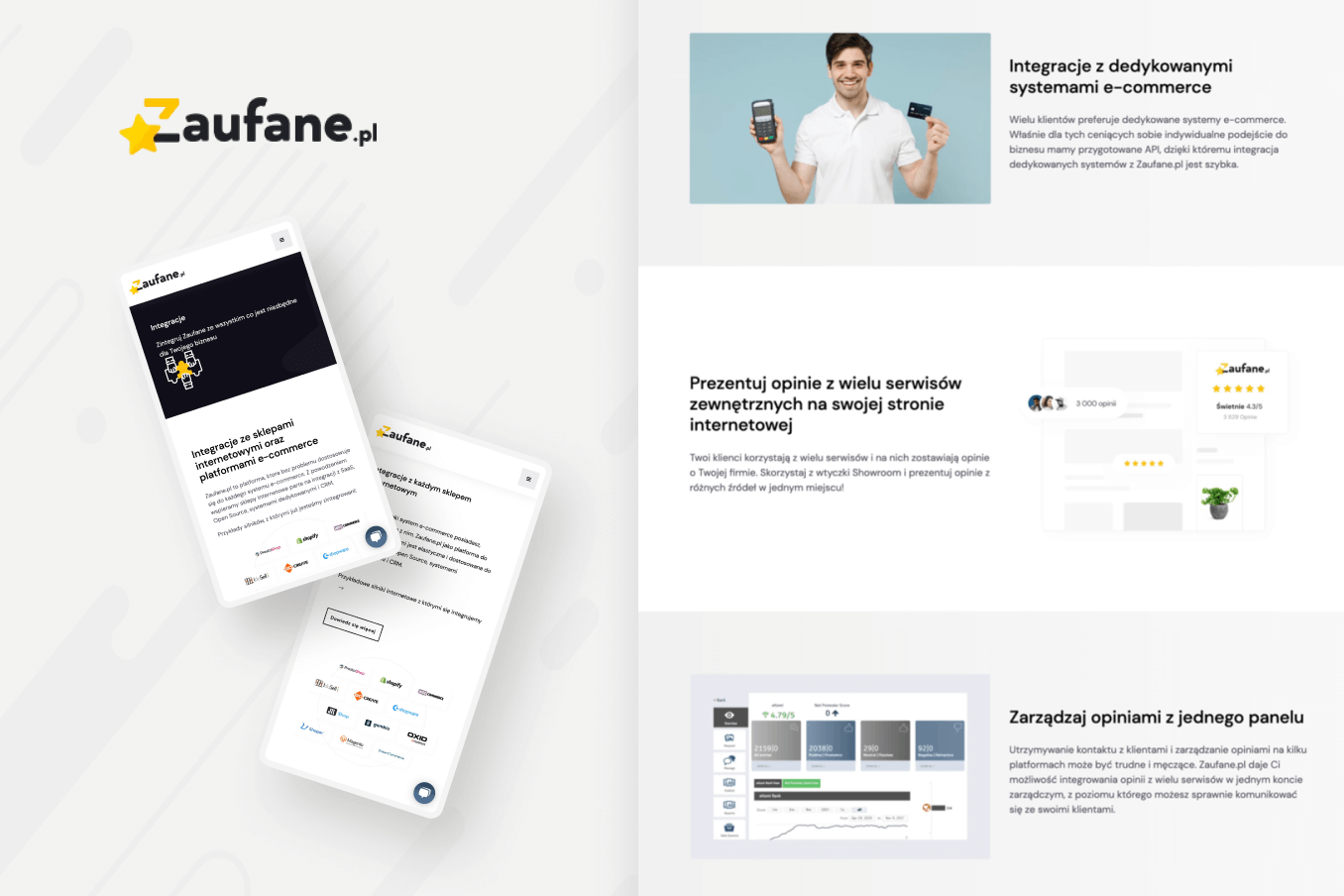 Solution
The main goal of project, was to integrate various shopping engines with eKomi system. The main problem we faced was the lack of built-in modules in the eKomi system for engines such as Idosell, Shoper, Atomstore etc. In order to fully utilize the potential of the eKomi system, which is used to collect opinions, we created a system, allowing us to integrate multiple online stores on the same shopping engine.
The Symfony Console was used during the development of the system, which allows us to easily add more online stores. We developed a system that supports multiple shop engines and allows us to add new online shops with just one command. The client in order to use the feedback system with a new shop, needs to only provide credentials to the store.
Recently we have managed to implement an interesting feature which allows us to add new stores from web applications instead of symfony console. Currently we are running the application on multiple servers (HA – High Availability) so that in case of failure of one of the servers the system is still available 24/7.
The system is continuously delivered and updated with new store engines that are setup with new stores within existing modules from 2019. Over the years we have managed to support numerous stores and 12 store engines.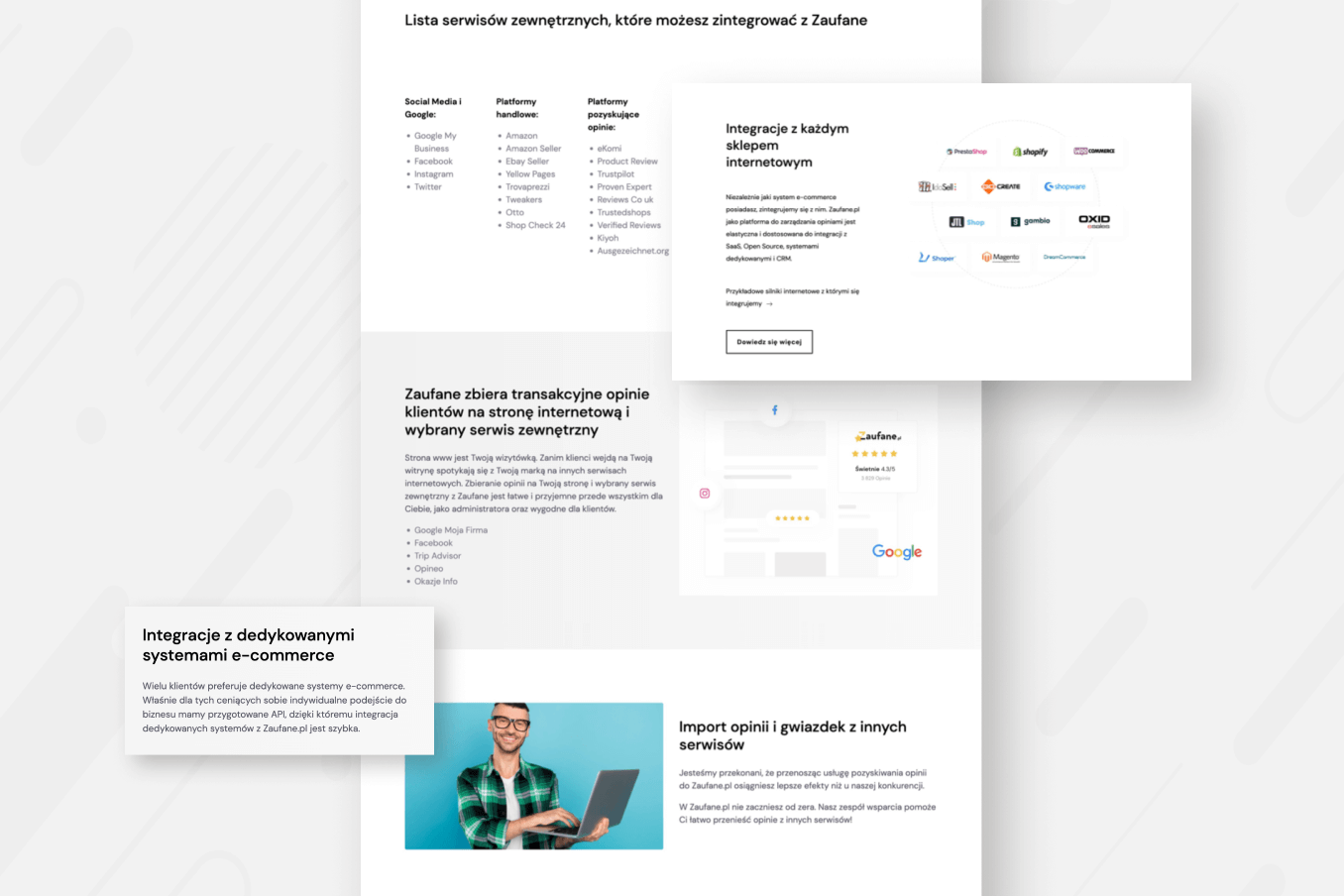 We offer
more
See what else we can do for you - from product design to software continuous delivery
Koneser

Koneser Praga Centre in Warsaw. The cooperation was established in the framework of a new project called "On the track of vanishing species. Animals from the Warsaw Zoo in Koneser", which helps to build awareness among young people and adults about the protection of endangered animal species in the world.

IMS Sensory Media

IMS Sensory Media is a market leader in sensory marketing. It provides advertising systems, technologies and tools for effective, business-efficient mood creation and positive atmosphere building at the point of sale.

CityTour CRM System

The system for the management of travel transportation in Europe.