It is one of the most popular technologies used to build interfaces for web applications, similar to Angular or Vue.js. It is simple and modern. Thanks to it, web developers can more easily and quickly design UI interfaces that update in real time. This technology enables the creation of the entire UI from small, isolated components. This means that in the case of updates or debugging, one change doesn't entail another, so there is no need to rewrite the entire code, and ultimately the process itself is more efficient.
Declarative code means that you can reuse components multiple times and keep the consistency in design while having multiple products under the same brand. React provides convenience for users because it helps to easily adjust the web application to the device it is running on. It is a stable and efficient technology. It proves to be suitable for the most popular web applications with high user engagement.
When we choose this solution, rendering can go one of two ways: on the client's side or the server's side. The second way usually means faster website loading without downtime. React simplifies data transfer using APIs. Thanks to it, API integrity for business purposes is no longer a challenge.
Web applications like Facebook and Netflix use this JavaScript framework. Users of both these social media channels can see how they work daily.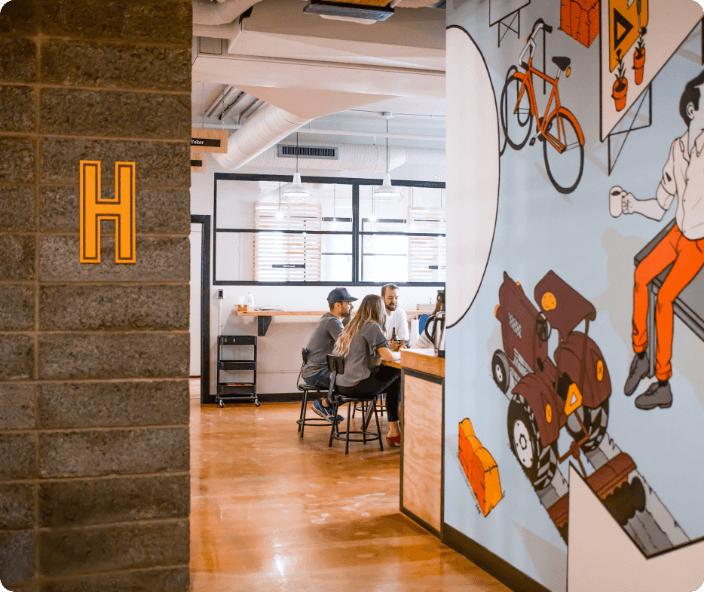 Ready to
get started

?

Whether you are a Fortune 500 or a brand new startup - you will receive a team of experts and specialists, who will be suited to your needs and guide you through your technological progress.
10+

Years in remote
software development

90%

Projects conducted
remotely

105

Digital solutions
delivered

40+

Experts
on board
Our
recommendations
See what our clients say about cooperation with Fingoweb
Trusted partner
"I have been working with Fingoweb for over 5 years. I appreciate them the most for their ability to understand the need from the business point of view, consulting and foreseeing the consequences of made descisions. All this makes sure that the web systems we receive from Fingoweb meet the assumed assumptions, are complete, intuitive and suitable for further development! I recommend Fingoweb to all who are looking for a trusted partner, who will support the technological progress of the company!"
Professional company
"We consider Fingoweb to be a professional company with the cooperation going smoothly. Fingoweb is experienced and well organized in communication. They listen carefully to our needs, doing everything to make our expectations possible."
Fingoweb employees are professionals and passionate
"I had the (dis)pleasure of working with more than 100 IT companies, each of them had certain problems: untimeliness, poor quality, lack of inventions, etc. Fingoweb was one of the few companies that did not have these problems. I recommend and will strongly recommend it because the company is about people and the Fingoweb employees are professional and enthusiastic."
Digital technology experts
"We have verified the skills and experience of the Fingoweb team and can honestly say they are digital technology experts. Fingoweb specializes in tailor-made systems, providing smart solutions to grow your business. Together we are building a system for remote media management throughout Europe, which stands out in the market for sensory marketing."
Trusted

by many

We have worked with not only large Polish corporations, but also with ambitious startups from abroad like the USA, UK, Norway, Austria or Germany. What they have all in common is that they trust in us to deliver quality products.