Wektor Wiedzy is a training and consulting company in the fields of tax law, labor law and accounting.
Challenges
Importing data into a newly developed system,
Abandoning excel sheets in favor of a dedicated system from day to day,
Expansion of CMS features and modules.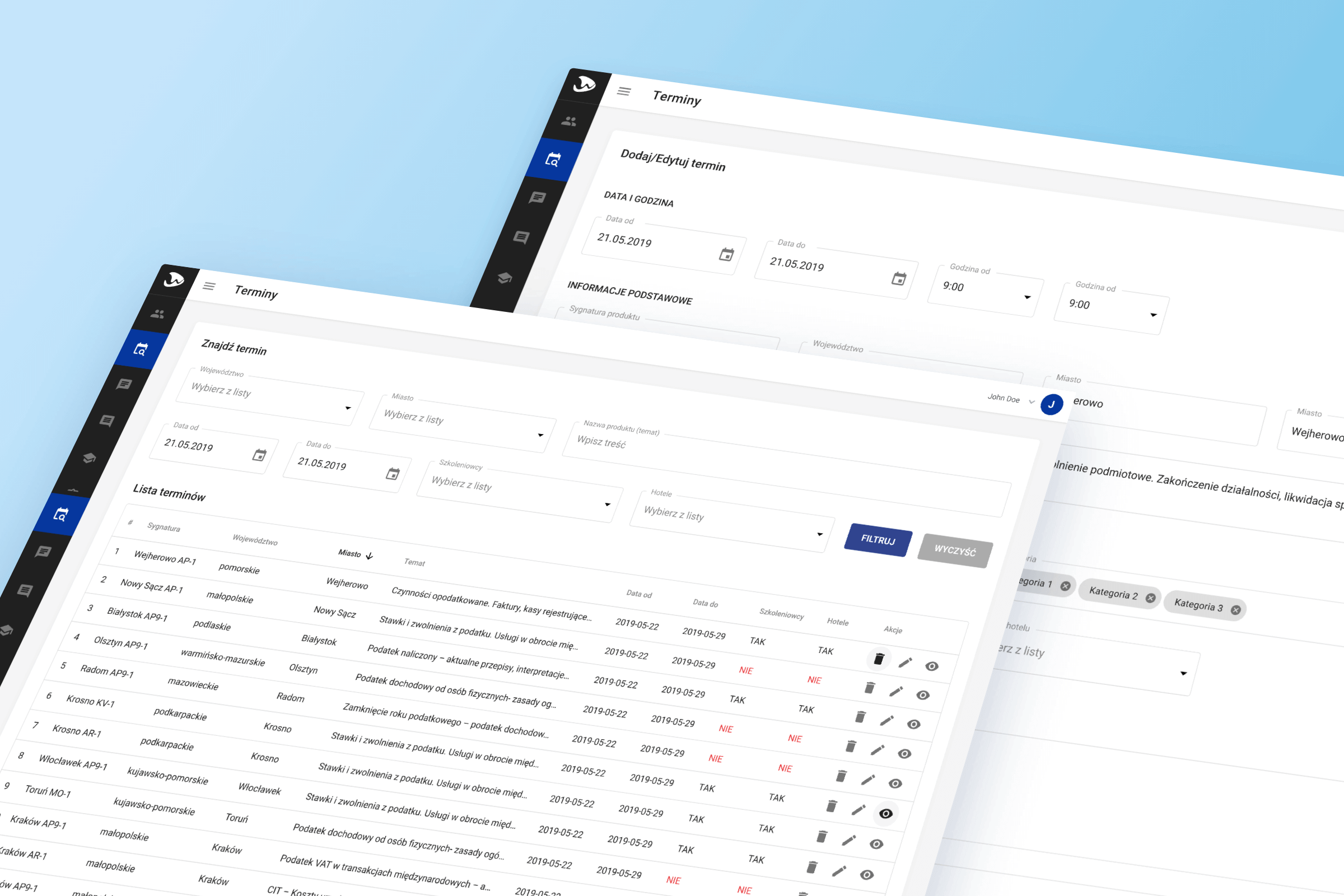 Solution
Before Wektor Wiedzy partnered with Fingoweb, it managed training courses from Excel sheets. The excessive amount of data that users were handling led up to the tool that did not meet all of the client's needs. Wektor Wiedzy approached the Fingoweb team to build a dedicated system to fully oversee, monitor, and manage training courses.
During our cooperation, we were able to build a system that enabled, among other things:
training courses management,
assigning speakers to trainings,
training planning,
creating training events in the calendar,
managing users and their roles in the system,
exporting data to xls,
managing collaborations with partners,
managing processes related to writing BUR and KFS applications,
managing KFS, BUR and commercial application surveys.
The Fingoweb team made an API in GraphQL technology, which enabled access to the collected data through the Wektor Wiedzy application and other applications, i.e. mobile applications (Android/iOS), as well as external IT systems. The system was developed in RWD technology.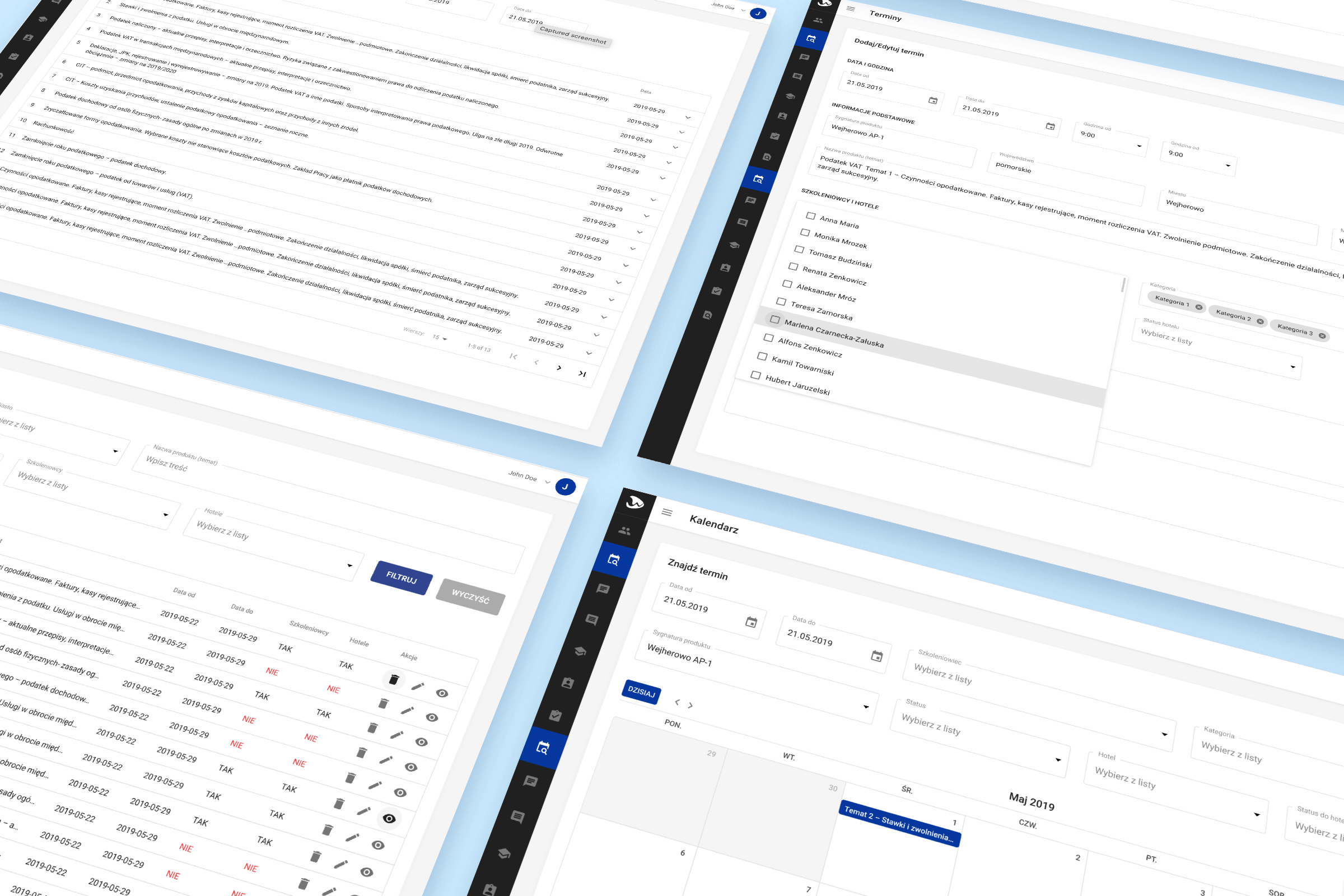 We offer
more
See what else we can do for you - from product design to software continuous delivery
Koneser

Koneser Praga Centre in Warsaw. The cooperation was established within the framework of a new project called "On the track of Endangered Species. Animals from the Warsaw Zoo in Koneser", which helps to raise awareness among young people and adults about the protection of endangered animal species in the world.

IMS Sensory Media

IMS Sensory Media is a market leader in sensory marketing. It provides advertising systems, technologies and tools for effective, business-efficient mood creation and positive atmosphere building at the point of sale.

Sellizer

Sellizer is a comprehensive tool that will notify you when a customer opens an offer and provide key statistics you never had access to.