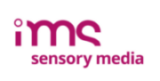 IMS serves shopping malls, construction stores and gas stations all over Poland. Their offer includes services such as Audiomarketing, Videomarketing, Aromamarketing, In-store-media marketing and Digital Signage.
Challenges
Building a new CMS system from scratch - renovation of the previous one that was used by the client,
Visual and functional improvement of the system from the user's perspective,
Possibility of looping media materials on players,
Synchronization of players.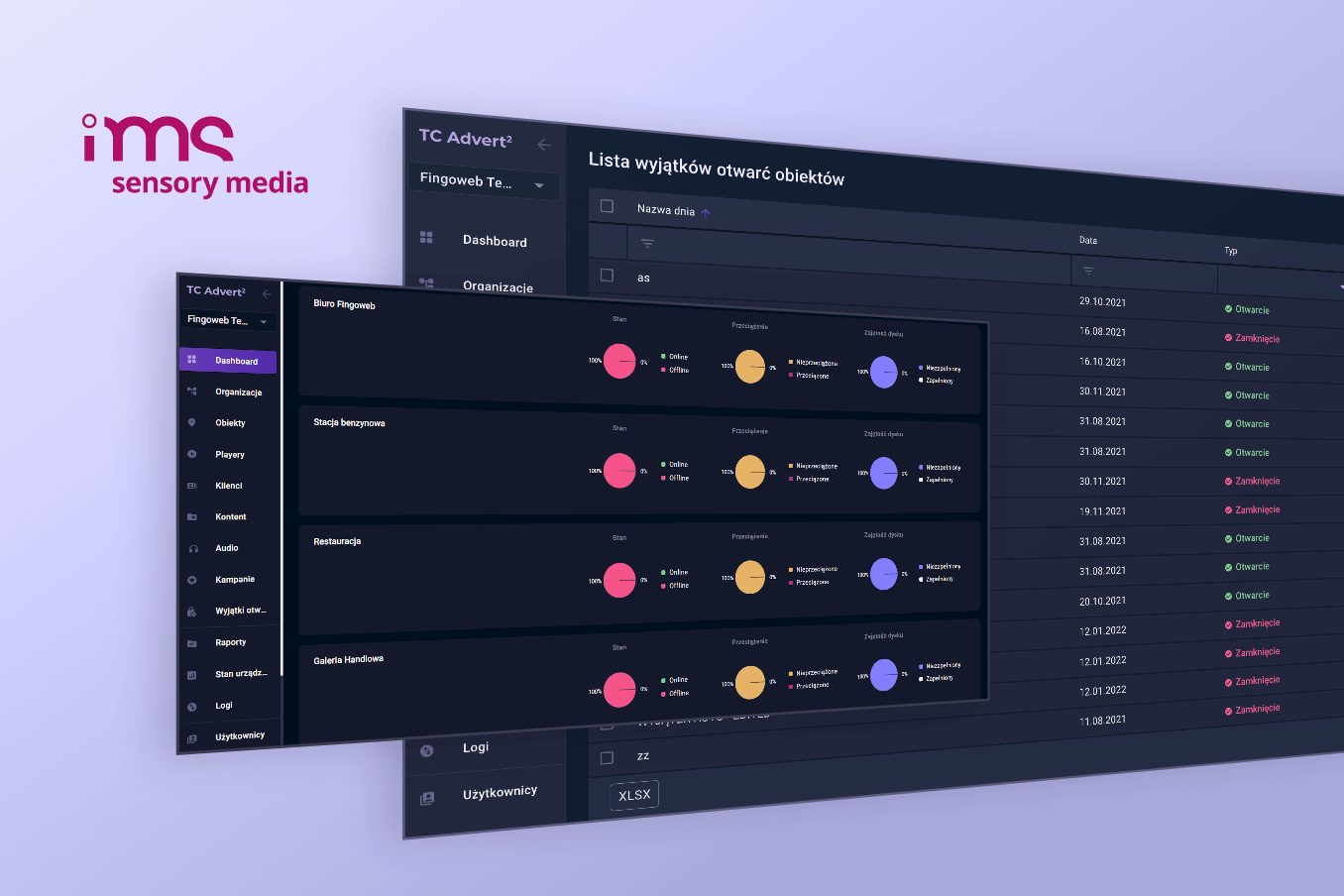 Solution
Fingoweb created from scratch a new Content Management System (CMS) and applications installed on players, which synchronize with the system via AWS server. During the first 3 months of our cooperation, we analyzed in detail the needs and requirements of the client, taking into account such aspects as the purpose of the product, system operation, required functionality, number of supported organizations, players and resources needed to complete the project. The next stage was to prepare functional mock-ups, which after the corrections and final acceptance by the client, were transformed into a graphic design of the CMS system.
The developed CMS has the following functions:
management of all media in the CMS,
quick creation of organizations, objects and players,
importing content in the form of videos, photos, voice recordings and music,
creating advertising campaigns,
use of 700GB music database,
creating audio and video schedules on selected players,
generating reports,
informing about the technical status of the organization's equipment,
logging of system events.
In addition to the CMS, we built an application that runs on five platforms: Audio: Linux and Video: Windows, LG, Toshiba, Linux. The developed application connects to the AWS server, downloads a set of files and a playback schedule, and starts playing campaigns on its own. The application is self-governing and downloads the media playback schedule forward, which allows offline players to run for a specified period of time. The application downloads audio and video formats, maintaining campaign start accuracy with up to 80ms delay.
For audio content, the app allows:
audio muting/amplifying,
audio fade in/fade out function – At the same time, you can lower the volume of the current song and raise the volume of the next song,
volume scheduler,
overlapping schedules with different priorities,
advertising campaigns.
However, during video support, the application allows to:
combine video formats with photos
looping media,
audio-video and video-video synchronization,
remote configuration of LG and Toshiba devices.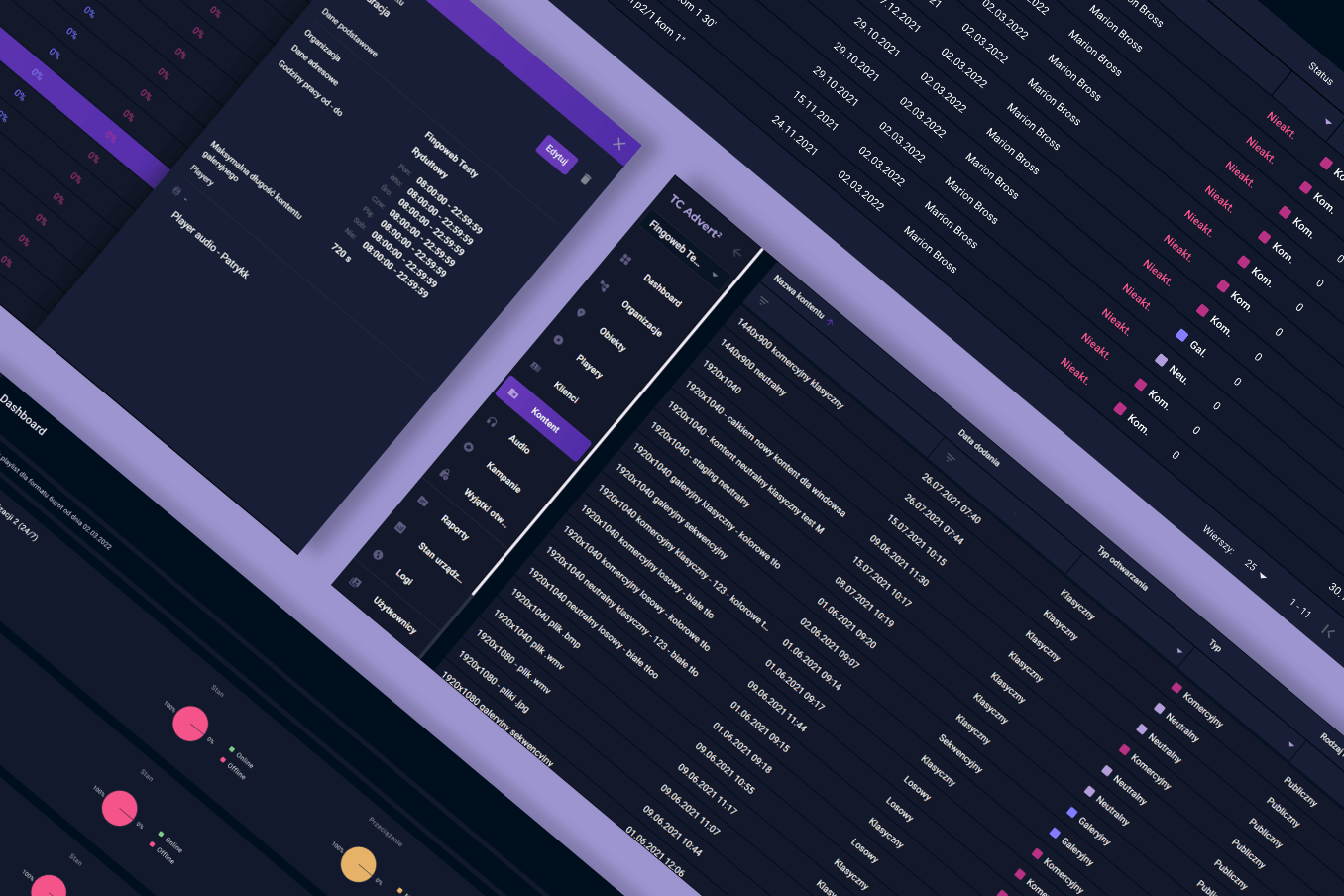 We offer
more
See what else we can do for you - from product design to software continuous delivery
Diagmatic

A comprehensive diagnostic system Diagmatic, which aimed to create intelligent tools for psycho pedagogical diagnosis of children and adolescents.

CityTour CRM System

The system for the management of travel transportation in Europe.

Ekolot

Ekolot - polish aircraft manufacturer specializing in the design and production of ultralight aircraft.