Diagmatic System offers advanced diagnostic tests for children and adolescents, in Psychological and Pedagogical Clinics, Centers for Community Psychological and Psychotherapeutic Care, District Court Teams of Specialists and Private Clinics.

The tests are implemented in a digital version developed on the basis of the latest data analysis techniques.
Challenges
Setting up and conducting digital surveys at facilities;
Building an application for the diagnostics;
Software for survey tool configurator;
Develop the structure of the facilities at which the research is conducted;
Building CMS for system administrators.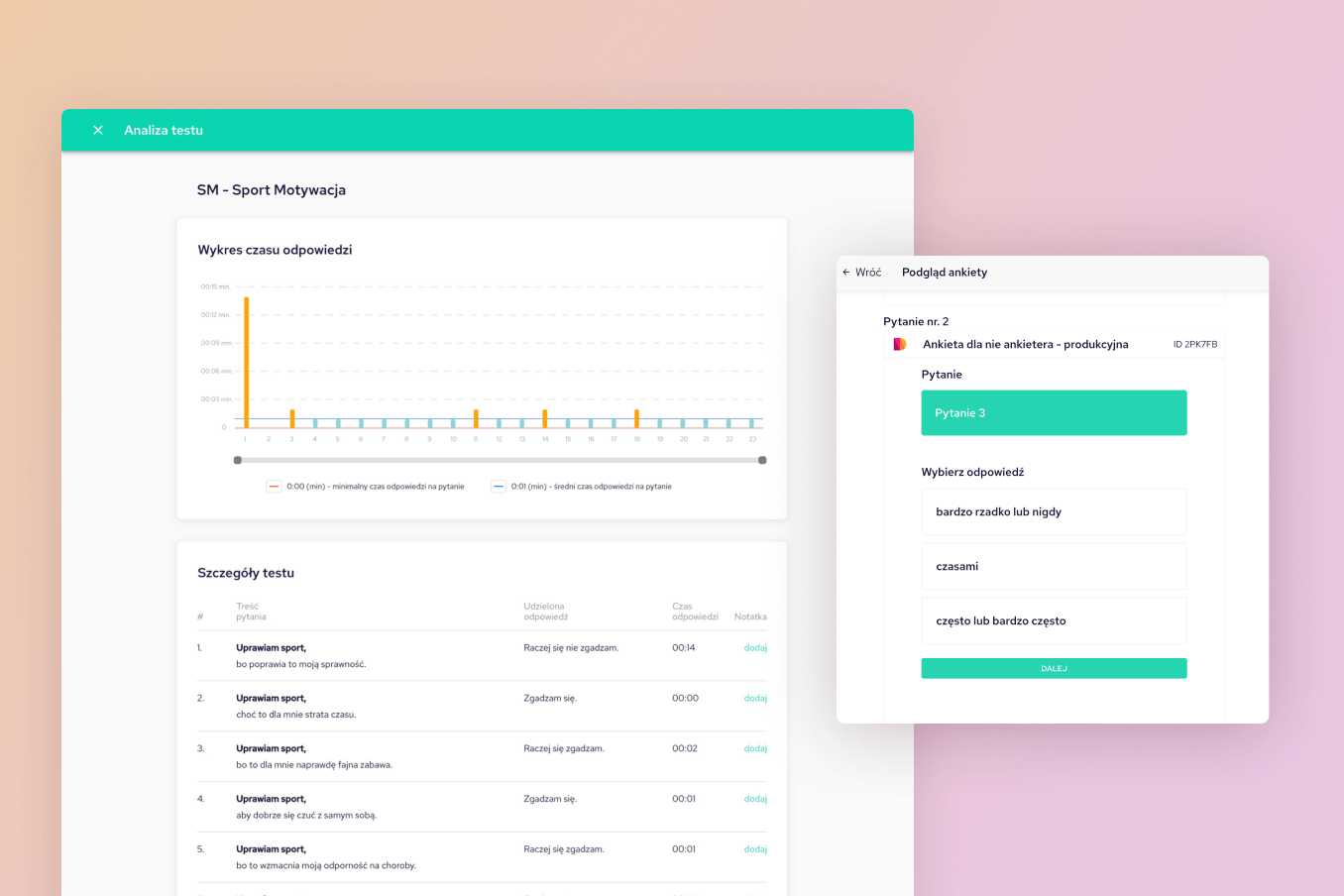 Solution
Fingoweb has developed diagnostic system software that allows to perform psychological surveys using desktop and mobile devices or remotely via an active link. The surveys are conducted in the form of tests, where each survey consists of the questions and
related sets of answers, from which the respondent chooses one option. The diagnostician first creates a customer file, and then, after filling in all the fields, begins the examination.
The system uses research tools to analyze the results of the conducted surveys. Scientists and experts in the field of psychometry and psychoeducation supported the project and developed dedicated mathematical models to analyze and evaluate the obtained answers. The main challenge for the Fingoweb team was to apply the developed equations to computational algorithms. The system analyzes the acquired data and presents the result in real time immediately after the test completion stage. The diagnostician, by viewing the client's card, receives detailed results acquiring such information as the number and type of completed surveys, the time of completing the test, values for the standard scale, a graph and a detailed diagnostic description.
The development team prepared 3 views of the system:
Backoffice, which contains the entered psychometric models,
A panel for diagnosticians to analyze and read the obtained results,
A panel for the user who is solving the test.
System functions:
Digital execution of diagnostic tests,
Calculation of results using dedicated algorithms,
Analysis of results and their presentation in the form of charts, metrics tables and diagnostic descriptions,
Comparison of examinations and monitoring of the therapeutic process.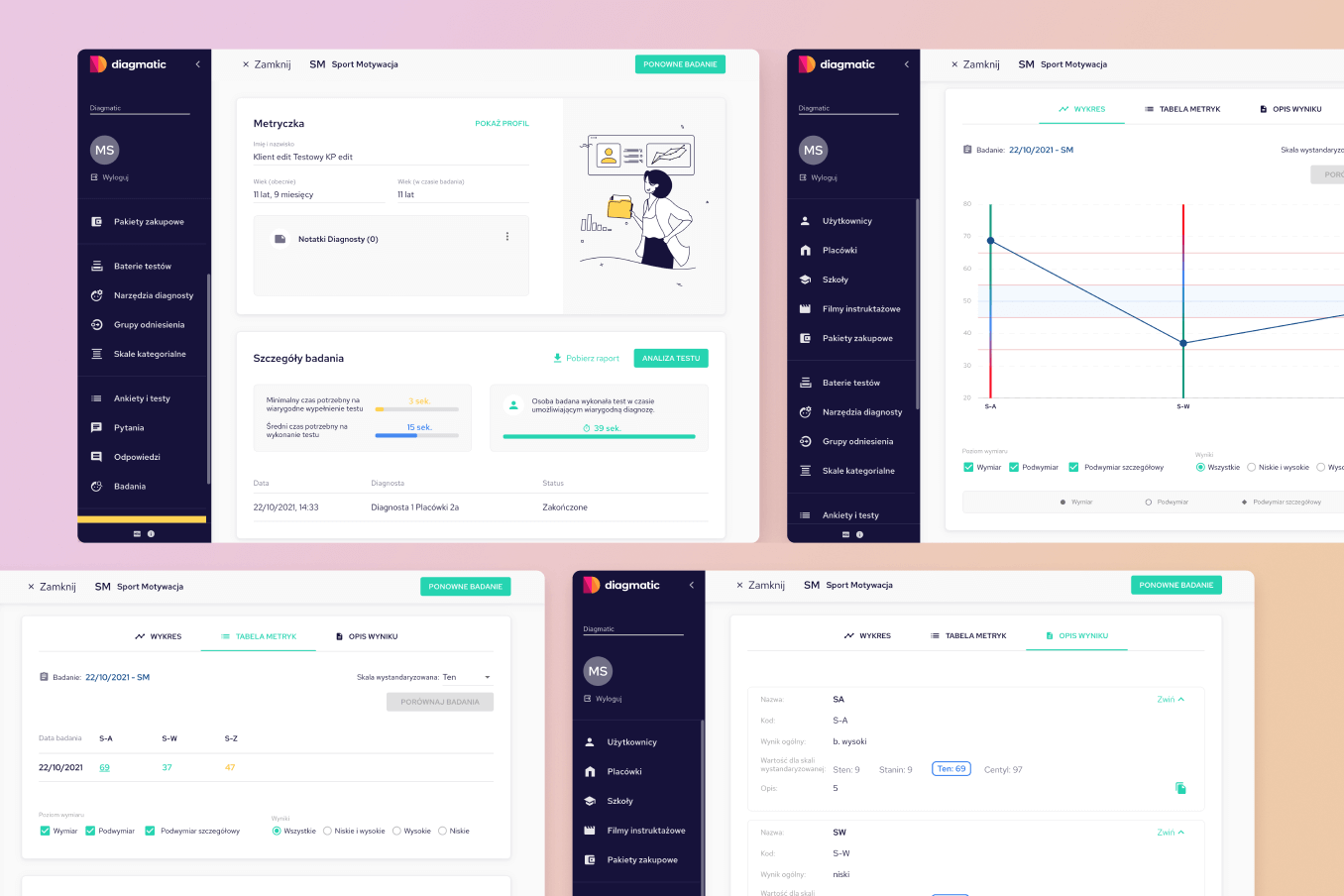 We offer
more
See what else we can do for you - from product design to software continuous delivery
Koneser

Koneser Praga Centre in Warsaw. The cooperation was established in the framework of a new project called "On the track of vanishing species. Animals from the Warsaw Zoo in Koneser", which helps to build awareness among young people and adults about the protection of endangered animal species in the world.

Ekolot

Ekolot - polish aircraft manufacturer specializing in the design and production of ultralight aircraft.

Vheda Health

Vheda Health is a U.S.-based company that specializes in providing medical and health care services.